Post by Emma Avilés, Spanish Citizen Debt Audit Platform (PACD Bcn)
Racism is directly related to the economic crisis and the situation gets worse as social cuts progress. If for capitalists, the crisis is a creative destruction, how con we describe the destruction of social services, a youth forced to unnecessarily go abroad, pension cuts, immigration pursued and crammed in detention camps, the exclusion of the disadvantaged or the new burdens imposed on women…?
Racism gives a speech to the small bourgeois and confronts the left, waving arguments against immigrants as "no more people in our land", "they cause the rise in crime", "they create unemployment for nationals", "they are a bomb for our health care system"… But we do not have to look at the extremes of the Greek political scene: PASOK in 2000 removed the access to health care for illegal immigrants.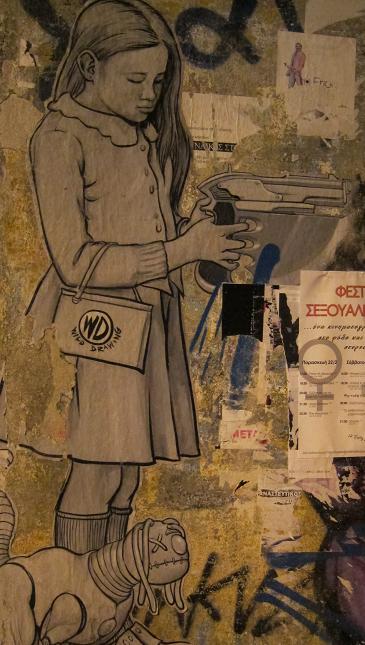 Fascism has hit Greece because it has been long accustomed to a racist society, to confrontation between immigrants and natives, while the left did not raise its voice when immigrants worked in appalling conditions in the Olympic infrastructures.
Golden Dawn, with 10% of public support, was not the first attempt to create this wave of fascism, but the all precedent failed. This is the reason why existing parties did not focus on stopping its rise and are not being able to offer alternatives now, while the left observes passive and lacking in proposals.
The terrain lies ready for when the crisis arrives: racism is used as a political tool, to divide the poor, while the rich reinforce their power. The distribution of wealth in a country to solve the crisis favouring the rich is not possible in a democratic framework and this is well known by the European institutions.
How to make a restructuring at this scale? Historically it has been done through an authoritarian state with a "puppet" Parliament (model that has already touched its limit) or through a military coup (used in the past but unstable, especially in economic crisis scenarios). We are then left with fascism: a mass movement that usurps the discourse of the left, confronting it and preparing for a civil war.
We should recall how Debt was one of the causes of the rise of Hitler and the Third Reich. A few decades later, we are faced with a new debt crisis that has led Greece to a bleeding situation of fascism, while Europe looks away. Our fellow Greeks are warning us, we are following their footsteps.
"Fascism is a dangerous weapon that often turns against its leader, it is not able to run a state and it is a desperate last resort. But if we beat fascism, we will open the door to a new Greece, a Greece of democratic regeneration".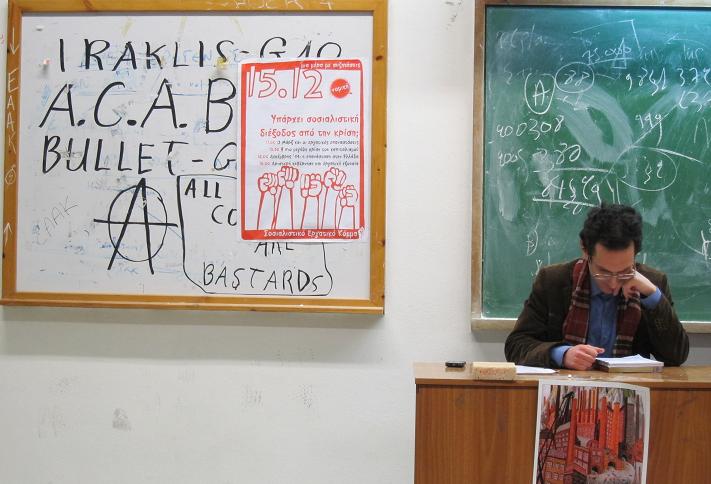 Ideas from 3rd meeting of the International Citizen Audit Network (ICAN)
Public event, Aristotle University, Thessaloniki feb 2013
"Debt and Rising Inequality. Fascism, Racism and Patriarchy"
Spyros Marchetos (XXXE, Greece), Debt Breeds Fascism
Babis Kouroundis (KEERFA, Greece), Racism in Greece Today
Giorgos Katrougalos (ELE, Greece), Building an Authoritarian State
Despoina Haralambidou (Trade Unionist, Syriza MP, Greece), Debt and Women Workers
This post is also available in: Spanish